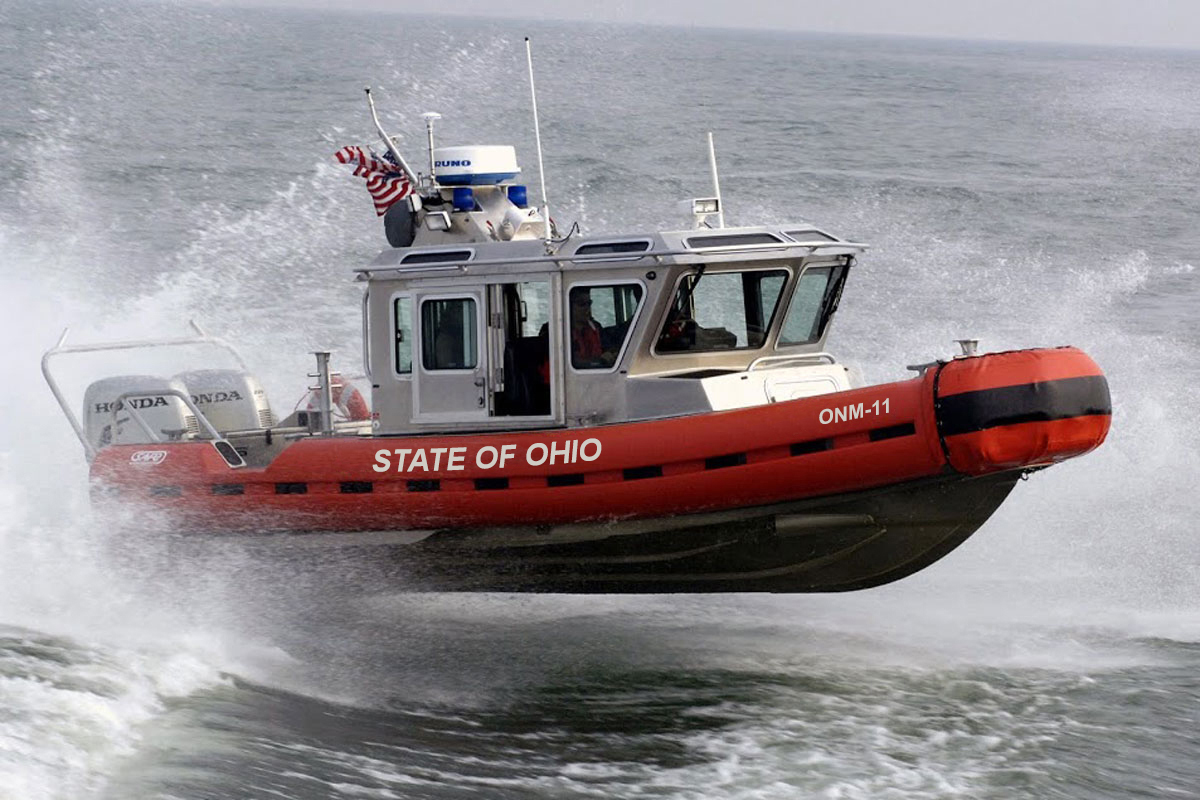 TO SERVE:

The ONM will assist in natural disasters or other emergencies, as called upon by the governor or the Adjutant General. The ONM is here, and ready to Serve the citizens of Ohio.

TO PROTECT:

The ONM's active mission is to patrol the government impact area off Camp Perry, in the waters of Lake Erie. It is a live-fire area that requires keeping pleasure boaters and fishermen from entering. By patrolling the impact area, the ONM provides support for the Ohio National Guard and other military units as they perform weapons qualifications prior to deploying overseas to fight the war on terrorism.

TO BE PREPARED:

By conducting continuous training in boat operations on and off the water members have opportunities to become coxswains (boat operators) and boat crew qualified. ONM members also receive basic boating education training to prepare for certification by the Ohio Division of Watercraft. ONM members are taught basic navigation, radio communications, boat handling, maintenance, boating safety, and boating support functions. All ONM training hours are documented and can be applied toward obtaining a captain's license from the U.S. Coast Guard.